Hey guys, quick announcement. I know a lot of magazines do this, and there are a ton of award shows all through the year, but I want to do my own awards.

I want help though, so I need fan participation on this! I want to have suggestions for several catagories. You can even suggest catagories. Below are what I have in mind, and I'm thinking whoever gets suggested the most defentily get put into a catagory. Then on a set date (I'm thinking December 1, or possibly the 31st), I'll announce the winners, and post speical graphics for each band. Possibly even make some form of virtual award.

Obviously it won't get very big, as nobody famous knows who I am yet, but I will even try to bring their winnings to the attention of the bands. Below are some catagories and bands I have in mind. I don't have a lot yet, I need to put a lot of hard work into this, and need suggestions.

Best band of 2011:
-Destroy Rebuild Until God Shows
-We Are The In Crowd
-Falling In Reverse

Guidelines for suggestions for this catagory:
Make sure its a band that released their debut album this year.

Most overrated band/artist of 2011:
-Slipknot
-Justin Beiber
????
Guidelines: Just a band or artist you feel got too much hype this year. (Greatly need suggestions for this! Only ones I can think of is Slipknot and Justin Beiber...because I'm not big on them.)

Most underrated band/artist of 2011:
-We Are The In Crowd
-Drive A
-Get Scared
-Ravenface
Guidelines: Suggest any band that you feel deserved way more recongition then they recieved this year. Preferablly one that has not made it big yet.

Best album of 2011:
"Destroy Rebuild Until God Shows" -D.R.U.G.S
"Mayday Parade" -Mayday Parade
"Dirty Work" -All Time Low
"Best Intentions" -We Care The In Crowd
"Best Kind Of Mess" -Get Scared
"Goodbye Lullaby" -Avril Lavigne
"The Drug In Me Is You" -Falling In Reverse
"Set The World On Fire" -Black Veil Brides

Guidelines: Suggestions are not really needed for this section, as you can clearly tell. If you would still like to suggest something, simply make sure the album came out this year, and please provide the band name, album title, and the release date, if at all possible.

Best music video of 2011:
"Goregous Nightmare" -Escape The Fate
"Rebel Love Song" -Black Veil Brides
?????
Guidelines: Suggest a video that has been released this year that you feel is outstanding for any reason.

Best Song Of 2011:
"This Is Gonna Hurt" -Sixx.AM
"If You Think This Song Is About You, It Probably Is" -D.R.U.G.S
"Time Bomb" -All Time Low
"Fallen Angels" -Black Veil Brides
???????
Guidelines: Suggest any song that came out this year.

Best COVER song of 2011:
"Just The Way You Are" -Pierce The Veil (Punk Goes Pop 4)
"Mean" -Artist VS Poet
"Rollin' In The Deep" -Go Radio (Punk Goes Pop 4)
??????
Guidelines: Like everything, just make sure the song came out this year. It doesn't matter if the original came out this year, just
If you have any suggestions for something in a catagory, or a catagory itself, please submit them to me. It may not get chosen, but all will be considered. :) The easiest would be on the facebook page, but there is a contact form on the 'About The Creator' page.

I'd like suggestions to be in by Thanksgiving (November 24, 2011), and then I'll start the voting by December 1. I'm leaning towards announcing the winners on New Years Eve, so I can end the year right.

Powered by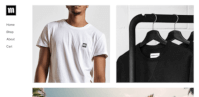 Create your own unique website with customizable templates.